Meet the Children's Miracle Network Hospitals Leading the Charge on LGBTQ Equality
LGBTQ (Lesbian, Gay, Bisexual, Transgender, and Queer) Pride Month is celebrated in June to commemorate the 1969 Stonewall riots in Manhattan. Children's Miracle Network Hospitals raises funds to ensure all kids receive the best care. During Pride Month we are celebrating the efforts of those who help kids and families in the LGBTQ community have the care they need when they need it most.
This past year, a record number of healthcare facilities opened their doors to allow the Human Rights Campaign (HRC) in for an evaluation of how they treat LGBTQ patients and workers. Every year the HRC compiles the data of all participating facilities into a resource that patients and their families can use to find the equitable and inclusive care they need.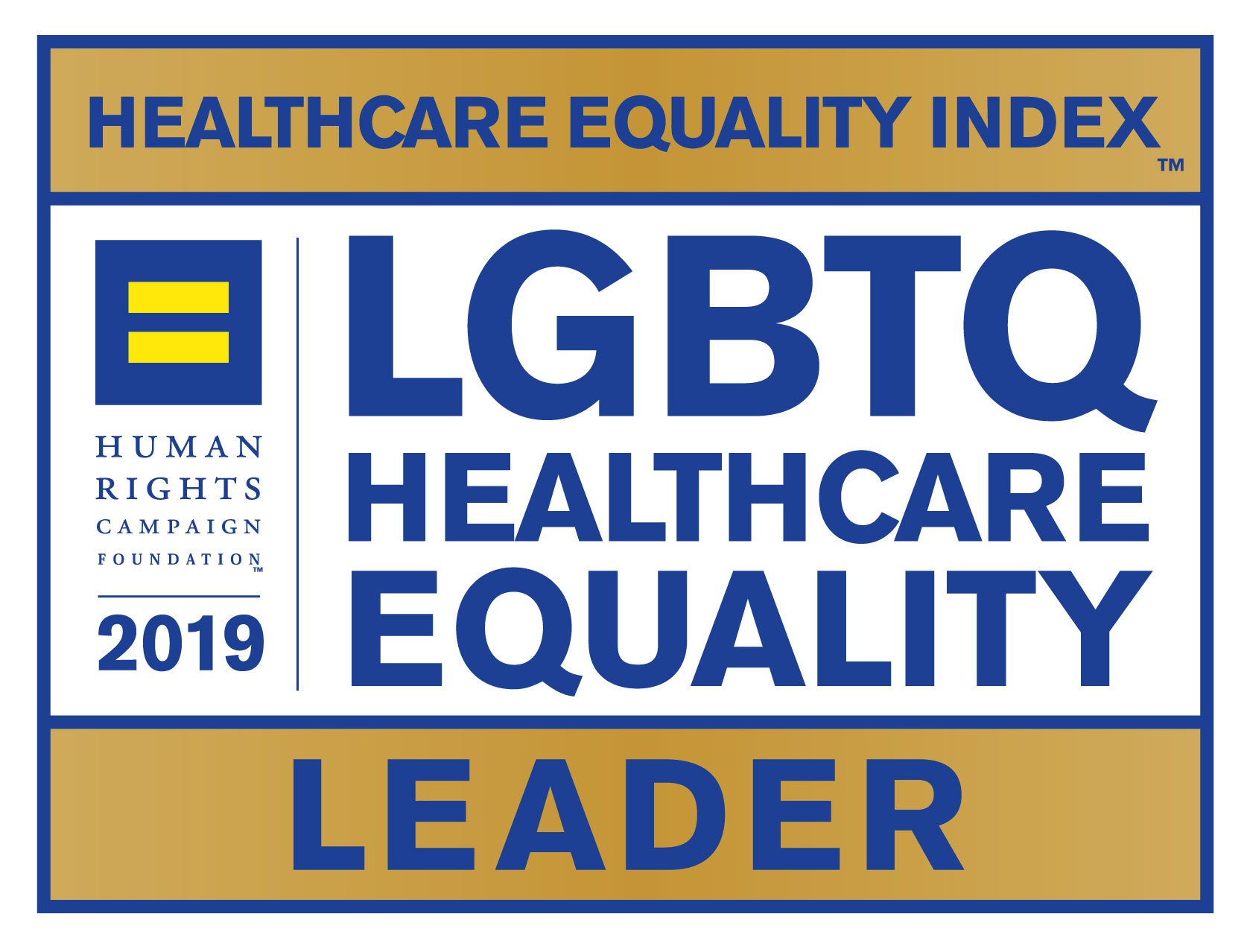 Sadly, many cases still occur where LGBTQ people face discrimination in healthcare environments, whether it is being denied bathroom use in hospitals, receiving less care after revealing their identity, or enduring demeaning comments and aggression from staff. According to the HRC, 70% of transgender or gender non-conforming patients and 56% of lesbian, gay, and bisexual patients reported discrimination in a healthcare environment. These realities make information and guidance for families of LGBTQ youth incredibly valuable.
In 2019, 30 pediatric hospitals participated, answering questions about their staff training, patient services, employment policies, and engagement with patients and the wider community. Each of the following Children's Miracle Network Hospitals received perfect scores from the HRC and earned the title of 2019 LGBTQ Healthcare Equality Leader:
.@HRC released its 12th Healthcare Equality Index, which scores health care facilities on policies & practices ensuring the equitable treatment & inclusion of LGBTQ patients, visitors & employees.

400+ facilities earned a ? score. #HEI2019 #LGBTQHealth https://t.co/RkPHWSf6GN pic.twitter.com/DtLvglYq6b

— Human Rights Campaign (@HRC) August 16, 2019
The pediatric hospitals that received perfect scores according to the HRC's Equality Index have policies protecting LGBTQ patients and employees with non-discrimination policies that protect sexual orientation and gender identity, patients having a variety of resources and programs at their disposal to receive the support they need while receiving treatment, and patients are asked to self-identify both sexual orientation and gender identity to better cater to the specific needs that might arise.
Beyond being recognized as LGBTQ Healthcare Equality Leaders, many Children's Miracle Network Hospitals serve and are allies to the LGBTQ community. Here are a few examples:
Children's hospitals tell LGBTQ stories. For example, Leven's story from Boston Children's Hospital shares their experience of being non-binary and Rosy's story from Seattle Children's share her pride in her gender identity.
Children's Miracle Network Hospitals also have LGBTQ clinics, centers, and programs. Below are a few highlights:
There's still a lot of progress to be made in the realm of LGBTQ equality and equity. We are proud of Children's Miracle Network Hospitals helping create an environment everyone can live authentically.