How DQ Blizzards help babies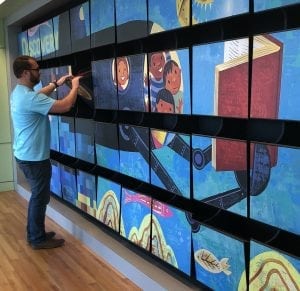 Team members from local Dairy Queen restaurants had a hands-on visit to University of Virginia Children's Hospital this week. The groups, representing four DQ locations in the Shenandoah Valley, made a visit to Charlottesville to see where their Miracle Treat Day dollars go and to have a little fun too!
The visit was a great way to celebrate our relationship with our DQ friends, and get excited for one of our favorite days of the year- Miracle Treat Day on 8/2.  Teams at each restaurant will spend the whole day helping kids by donating $1 or more from each Blizzard Treat sale to CMN and UVA Children's. We hear there's also a little friendly competition going on behind the scenes to see which restaurant can collect the most donations for the kids between now and Miracle Treat Day!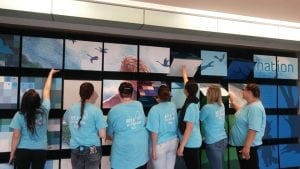 The group explored the Battle Building and learned how donations from their efforts have been used to purchase life-saving equipment, assist families in need, and fund world-class cancer research being carried out right here at UVA. There was also time for play- we are a children's hospital, after all!
If you're a fan of DQ, show your support by: dining at a DQ between now and 8/2 and purchasing a balloon with a donation to CMN, visiting a DQ on Miracle Treat Day to purchase a Blizzard Treat, or buying a "virtual Blizzard Treat" from anywhere in the world by donating to their efforts online by clicking here. (Virtual Blizzard Treats are fat free, gluten free, calorie free, vegan, earth friendly, and still help the kids!)